More good news.
Now that the replacement rate has dropped off so much it should be easy to make a significant dent in the illegal population here.
http://www.washingtontimes.com/news/...r-down-70-pct/
Illegal immigration across southwest border down 70 percent under Trump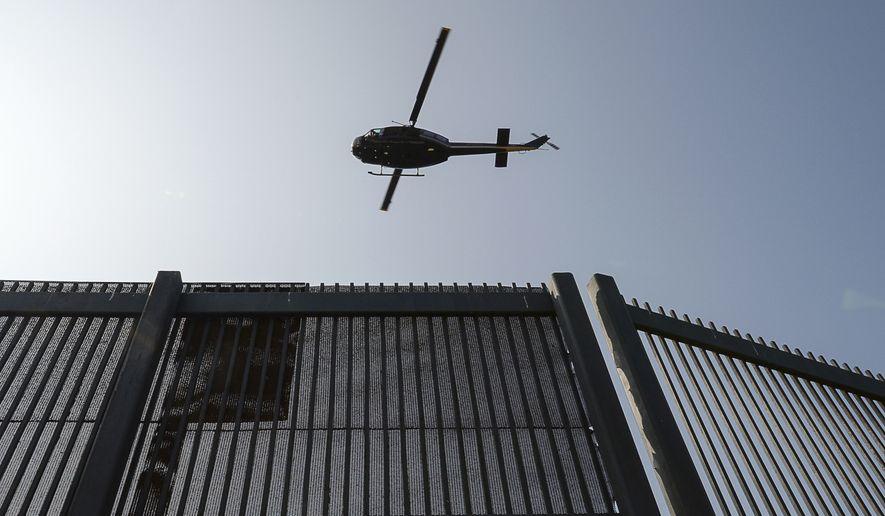 Illegal immigration across the southwest border dropped yet again in April, with the number of illegal immigrant children fallen below 1,000 for the first time in recent records, Homeland Security announced Tuesday.

The numbers are part of a stunning drop since the beginning of the Trump administration. Border Patrol apprehensions alone are down a shocking 70 percent compared to last year under President Obama.

And the administration appears to have solved the surge of illegal immigrant children and families from Central America that bedeviled Mr. Obama.

Just 998 children were caught trying to sneak across the border in April, and only 1,119 people traveling as families were nabbed. Just five months earlier, in December, more than 16,000 family members were caught.

Border apprehensions are considered a rough yardstick for the overall flow of illegal immigration, so a drop in arrests is believed to reflect an overall drop in the flow of people.

Overall, 11,129 people were apprehended trying to sneak across the U.S.-Mexico border in April, down from 12,196 people in March and a significant drop from 43,251 people in December, before President Trump took office.

Authorities attributed the continued drop to the administration's changes in border enforcement policies.

"A lot of the discussion about changes in our enforcement policy and the way we are going about doing business, we believe that has deterred people," said Department of Homeland Security spokesman David Lapan in a briefing at Immigration and Customs Enforcement headquarters Tuesday. "When you get here it is likely you are going to get caught, you are going to be returned to your country."

Immigration enforcement in the interior of the United States and greater border scrutiny are countering the notion that if immigrants can just make it into the United States, they will be fine, Mr. Lapan said.

"It's causing people to have second thoughts about making those attempts to enter the country illegally," he said.

Authorities expect a seasonal uptick in border apprehensions in May and June of this year, but are waiting to see the degree of any seasonal surge.

The tough talk on illegal immigration and drug cartels does not, however, appear to be having an impact on drug smuggling across the border.

Mr. Lapan said interdiction of hard drugs including heroin, cocaine and methamphetamine at the border are up while marijuana seizures have decreased.
"We are still seeing a lot of illicit drugs come into the country," he said.